Handwriting Practice–Animal Alphabet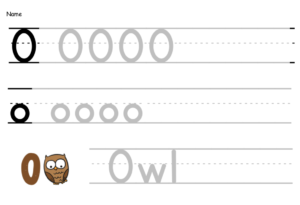 These alphabet handwriting practice pages provide opportunities for students to be explicitly taught how to correctly form each letter. They can also be used independently or as homework. Improve your students' handwriting.
This is a fun way for you to introduce or review the alphabet with animals that begin with the letters A-Z. The product includes capital letter tracing practice, lowercase letter tracing practice, and trace the animal's name in 1 page.
Examples of the animals include: an alligator, bear, cat, etc.
* Handwriting pages for all 26 letters
* Upper and lowercase letter practice
* Students can trace each letters
Graphics Credit:
Designed by Freepik