You can taste Notonokuni, SoGen Sake Brewery Co., Ltd. from Ishikawa prefecture, and Homare Kirin, Kaetsu shuzo from Niigata prefecture.
Notonokuni (SoGen Sake Brewery Co., Ltd.)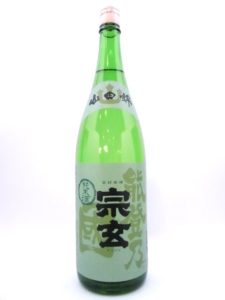 Founded in 1768, SoGen Sake Brewery is deeply rooted in the local community, who have cultivated love of their sake that taste smooth with a hint of sweetness. The locals call it "Sogen sake" after the family name of the owner. In addition, our higher-end sake are well recognized by sake fans for their elegant aroma. Suzu City, where the brewery is located, is home to the famed Noto Toji school of brewers.
Sogen Sake Brewery was founded in the mid-Edo Period, 1768, even before America declared independence in 1776. Legend says Sogen Chugoro who traced his roots to Yoshiharu Hatakeyama, the lord of Nanao-jo Castle in the Sengoku Period, started business and his descendant was trained in a brewery in Itami (present-day Hyogo Prefecture) and mastered the secrets of the sake brewing.
Since then, Sogen Sake Brewery has carried on the tradition and has been brewing sake to please their customers for over 240 years.Their motto is, "Our customers keep coming back to us."
Noto Toji is one of the Japanese four major Toji group and it is said that Sogen Sake Brewery is the birthplace of Noto Toji. Toji is the superintendents in breweries and is the professionals entrusted with training many brewers.
Sogen Sake Brewery succeeded in making high-quality Ginjo-shu with a fruity, delicate taste. They are proud of their own contemporary style of sake brewing, garnered through years of traditional brewing called the "Noto Style."
SoGen Sake Brewery Co., Ltd. Home page
Homare Kirin (Kaetsu Sake Brewery Co. Ltd.)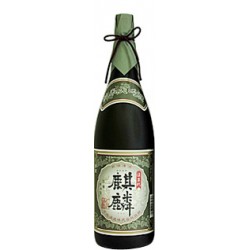 Kaetsu Sake Brewery was found in 1880 in Fukushima prefecture (transferred to Niigata prefecture at 1886). Niigata prefecture is situated opposite position of Tokyo and faced to Japan Sea. Owing to these geographical features, it is very hot in summer and cold and one of the snowiest countries in winter. Niigata prefecture is famous for most delicious table rice "Koshihikari" and very nice domestic Sake.
The brewery is located in Aga-machi where the Agano River and the Tokonami River join and is surrounded by many mountains. Then fogs often gather along those rivers. Such a climate condition gives birth to highest class Sake rice. Moreover water quality is also important in Sake brewing. The brewery has been blessed with an excellent natural spring which water is pure and soft. "Kaetsu brewery Sake is a wonderful gift from nature".
Mt. Kirinzan stands in the northern part of Aga-machi. The story of "Kirin" of Mt. "Kirinzan" is based on a legendary unicorn. The Kirin unicorn is an imaginary animal that has been said to appear in the sky to prepare auspicious events. Kaetsu Sake Brewery has named thier sake "Kirin" with thier hope that it will be enjoyed in such a way that brings happiness to the drinkers. The tasting profile of "Kirin" is "Tanrei-Karakuchi "(Clean, Light and Dry in English). "Kirin" Sake is good for every food.
Kaetsu Sake Brewery Co. Ltd. Home page
DATE AND TIME
2018/5/24 (Thu) – 30 (Wed) 10:00~20:00
You cannot go? Check out ichibansake Event Calendar
LOCATION
Ikebukuro Tobu Department Store B1F
1 Chome-1-25 Nishiikebukuro, Toshima, Tokyo 171-0021
Access
Directly connected to "Ikebukuro station"
Web site
For more information visit, 東武百貨店 池袋店 日本酒催事スケジュール