Centers are activities located in specific areas around the classroom. Students come in having a spectrum of abilities, talents, and growth areas. As students work in small groups during center time, and they can also work independently, we can teach personalize for their needs. In my classroom, there are writing, reading, maths, research and construction centres. Depending on contents, some center activities can be done with teacher, while others are completed with peers or individually.
Educators will understand why a "one size fits all" approach to education does not support all learners and how stations can be a great first step to personalizing for students.
Various approaches
Though teachers want to meet the needs of every learner, they often find that whole group instruction is not always sufficient. In order to differentiate instruction and support every learner, teachers have started to create systems – such as station rotation – to support small group instruction. However, educators and leaders are often apprehensive to push an "innovative model" because they are unsure about where to start or how successful the shift away from a traditional model (both with infrastructure and instruction) will be. Stations are a great first step, because all you need is a willingness to be flexible, the ability to set up multiple centers in your room, and the ability to look at your own classroom in a new way.
When thinking about rolling out stations, a strong culture with clear expectations and student ownership is key to implementing effectively. Designing systems for student voice and choice ensures that students are invested and engaged in their learning. As new classroom systems are rolled out, it is important that students not only understand HOW the classroom is set up, but also WHY it is set up in that manner. For example, if there is a corner reserved for independent work, it is important to explain to students that the corner is an opportunity for students to work by themselves and not a timeout area. Also, by allowing students to make even small choices about how and where they learn best, you are giving students ownership of their own learning. When moving in this direction, you need to not only be clear about expectations but also give students tools to understand the way they learn best and in turn make good choices when utilizing all of the new options in the classroom.
Literacy Center
AliExpress.com Product – 78pcs Magnetic Letters Numbers Alphabet Fridge Magnets Colorful Plastic Educational Toy Set Preschool Learning Spelling Counting
Words Center using Bananagrams 70 CVC Words with pictures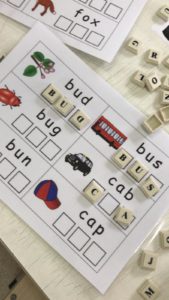 AliExpress.com Product – English Letter Set Word Scrapbooking Scrabble Number Alphabet Tile Plastic Letter block home DIY crafting
https://www.teacherspayteachers.com/Product/Words-Center-using-Bananagrams-70-CVC-Words-with-pictures-4837486
Math Center
AliExpress.com Product – 184pcs-110pcs Mini Magnetic Designer Construction Set Model & Building Toy Plastic Magnetic Blocks Educational Toys For Kids Gift
Cozy reading corner idea
AliExpress.com Product – Kids Teepee Tipi Tents Children Play House Cottages Cotton Bed Tent Canopy Foldable Crib Baby Room Photography Props Toy Tent
AliExpress.com Product – 7Color Cotton Indian Style Children Tent Bed Mantle Indoor Game House Baby Photography Reading Corner Toys Room
AliExpress.com Product – 1.35m Large Unbleached Canvas House Tipi Tent Portable Kids Tent Indian Play Tents Children's Tents Little House Room Decoration
AliExpress.com Product – Usborne Peep Inside The Zoo Animal English Educational 3D Flap Picture Books Baby Children Reading Book
AliExpress.com Product – 35PCS Children Books Educational Two to Six Years Old English Color Picture Books 35 books Children English Reading Story Book
AliExpress.com Product – 35 Books Children books educational 2-6 years old English color picture books children English reading story book
AliExpress.com Product – 12pcs/lot Original Natural Picture Books i can read Phonics books FANCY NANCY english book for baby children gift