You can taste Koshi no Kanchubai, Niigata Meijo from Niigata prefecture, and Ogosebairin, Sato shuzo from Saitama prefecture.
Koshi no Kanchubai (Niigata Meijo)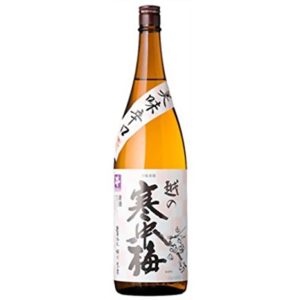 Niigata Meijo is located in Ojiya in the central region of Niigata Prefecture 150 miles north of Tokyo. A fertile valley for rice farming surrounded by snow-covered mountains in winter, the environment is ideal for sake production. The company's brewery has produced sake and distributed other wholesale beverages for 70 years.
Niigata Meijo sake products have received major awards including the best sake award at the Kanto Regional Sake Appraisal and 13 consecutive gold medal awards at the National New Sake Appraisal. Its sake has a characteristic gorgeous-smooth-clean flavor profile with clear finish, and one of the products in a small cup package (180ml) received the Grand Prix award of Japan's Cup sake in 2008.
Ogosebairin (Sato shuzo)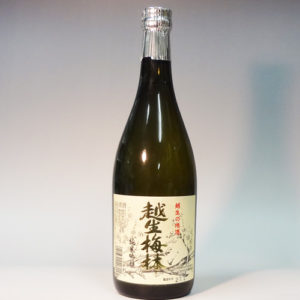 Sato shuzo was founded in 1844 in Ogose. Ogose (Ogose-machi) is a town located in Saitama Prefecture. The town has an estimated population of over 10,000 people. It is located near Chichibu mountain and surrounded by great nature. There is "Ogose Bairin", which is one of the 3 Kanto best plum forest near the brewery. Behind the brewery site, there is the clear stream from the source of Kuroyama Santaki and it is used for brewing sake. Their motto is brewing "fullness and aftertaste is light" sake by hand crafted with traditional way.
In sake brewing, a Toji (master brewer) is the chief executive of production. Sato shuzo's Toji is the first female toji in Saitama.
DATE AND TIME
2018/5/10 (Thu) – 16 (Wed) 10:00~20:00
You cannot go? Check out ichibansake Event Calendar
LOCATION
Ikebukuro Tobu Department Store B1F
1 Chome-1-25 Nishiikebukuro, Toshima, Tokyo 171-0021
Access
Directly connected to "Ikebukuro station"
Web site
For more information visit, 東武百貨店 池袋店 日本酒催事スケジュール