You can taste Raifuku, Raifuku sake brewery from Tochigi prefecture, and Harada, Hatsumomidi sake brewery from Yamaguchi prefecture.
Raifuku Sake Brewery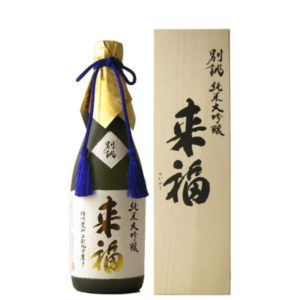 Raifuku Shuzo is a very unique brewery and has grabbed the attention of many from across the country as it uses "flower yeast" made from Japan's native flora to brew the sake.  The Laboratory of Alcoholic Beverages in the Department of Brewing and Fermentation of Tokyo University of Agriculture's junior college succeeded in extracting Japanese sake yeast from wild flowers. Research is still ongoing, but currently flowers such as Nadeshiko (fringed pink), Tsurubara (rambler),  Madagascar periwinkle and Begonia are playing the major roles. More kinds of new flower yeast may be found in the near future.
Raifuku Choseimai Junmai Daiginjo
"Raifuku Choseimai Junmai Daiginjo" won the top prize in the Super Premium division of the "SAKE COMPETITION 2016," a sake contest in July 2016 to pick the world's best-tasting sake available on the market.
E-mail : info@raifuku.co.jp
Tel : +81-296-52-2448
Fax : +81-296-52-6448
Hatsumomidi Sake Brewery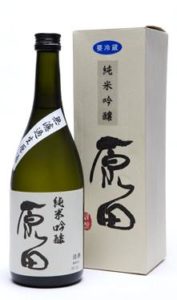 Hatsumomiji, Brilliant Sake of Shunan District. Most breweries invite Toji (Master of Sake Brewer) in winter and get in a stock of sake once a year. "Shikigura" to make Hatsumomiji lays in a stock of sake through a year and be ready to supply fresh sake right after brewing at any time. Hoping our customers taste fresh sake whenever you want, we devote ourself to sake making with care bottle by bottle. Hatsumomiji established 200 years ago. We are passionate about fastidious local ingredients to brew delicious sake.
If you come up to Shunan, Yamaguchi, you can do Brewery tour. You can see inside of the factory and craftsmen making sake all season. Advanced reservation by an e-mail or a fax is preferable.
E-mail : sake@hatsumomidi.co.jp
Tel : +81-834-21-0075
Fax : +81-834-21-4075
DATE AND TIME
2018/4/19 (Thu) -25(Wed) 10:00~20:00
You cannot go? Check out ichibansake Event Calendar
LOCATION
Ikebukuro Tobu Department Store B1F
1 Chome-1-25 Nishiikebukuro, Toshima, Tokyo 171-0021
Access
Directly connected to "Ikebukuro station"
Web site
For more information visit, 東武百貨店 池袋店 日本酒催事スケジュール