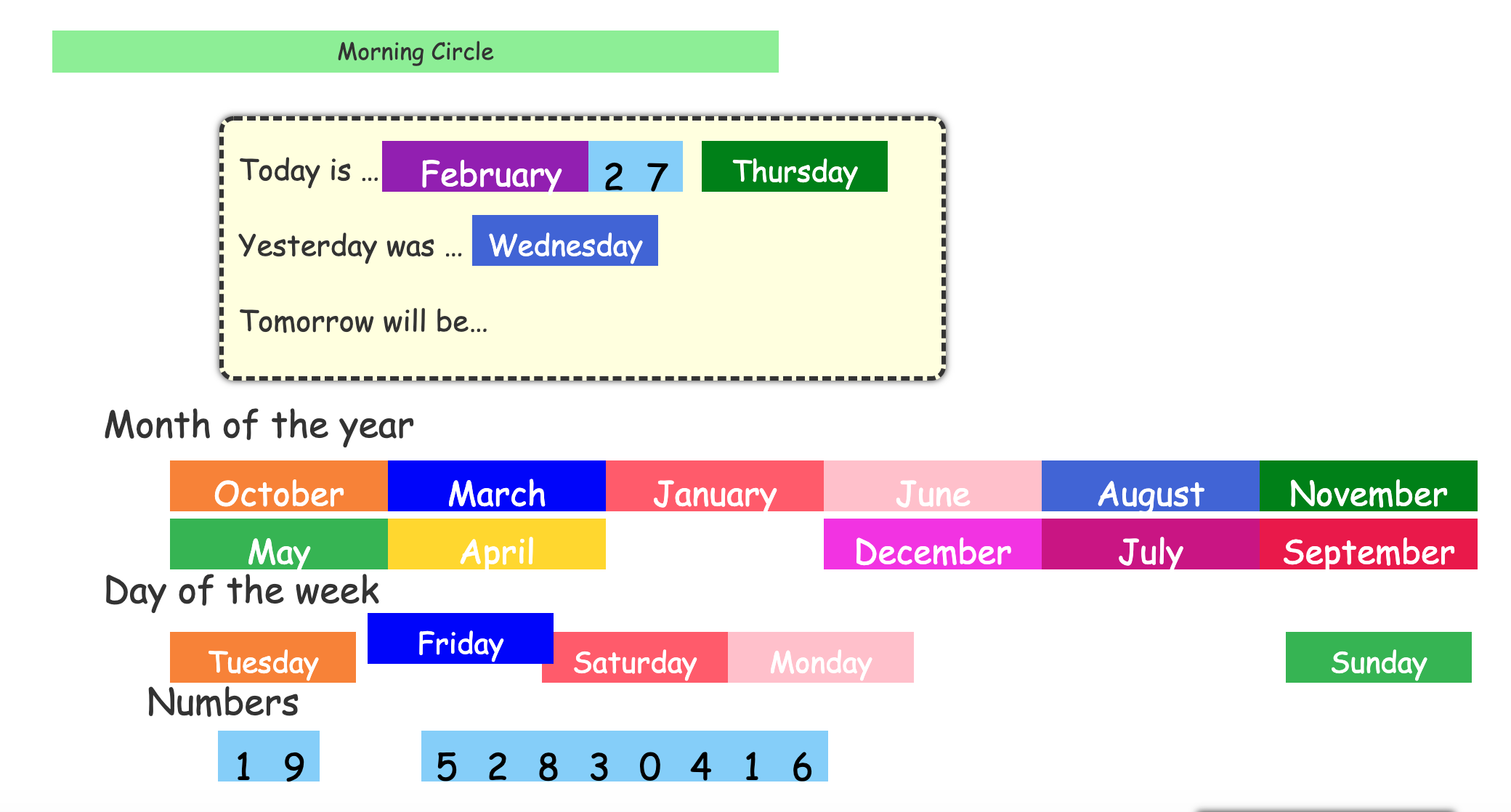 As being able to drag and drop by mouse, It would work on the Interactive whiteboard. Teach and reinforce the days and months in every morning circle time. Give kids daily practice with date concepts and help the whole class build literacy skills together!
Morning Circle Time date, today, yesterday, tomorrow, month, week
Kindergarten, Preschool Morning Circle Time date, today, weather Chart Printable
PYP Mathematics scope and sequence
Measurement
To measure is to attach a number to a quantity using a chosen unit. Since the attributes being measured are continuous, ways must be found to deal with quantities that fall between numbers. It is important to know how accurate a measurement needs to be or can ever be.
Conceptual understandings
Events can be ordered and sequenced.
Overall expectations
Phase 1
Learners will develop an understanding of how measurement involves the comparison of objects and the ordering and sequencing of events. They will be able to identify, compare and describe attributes of real objects as well as describe and sequence familiar events in their daily routine.
When constructing meaning learners:
understand that events in daily routines can be described and sequenced, for example, before, after, bedtime, storytime, today, tomorrow.
Kindergarten and Preschool Morning Circle Time date, today, yesterday, tomorrow, month, week