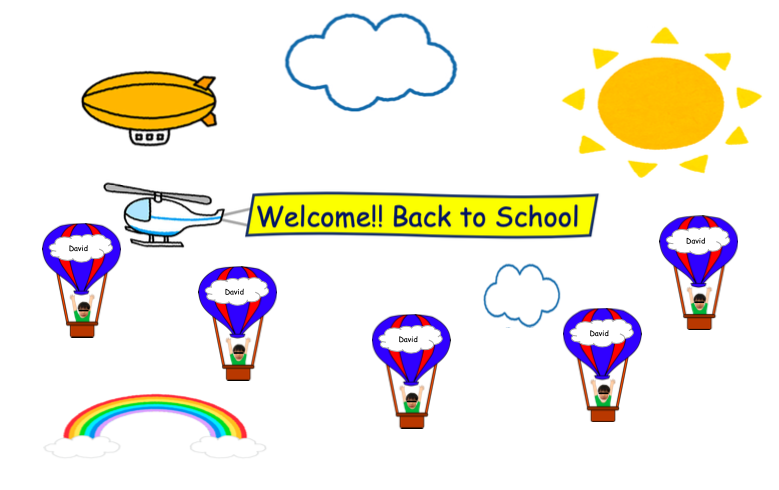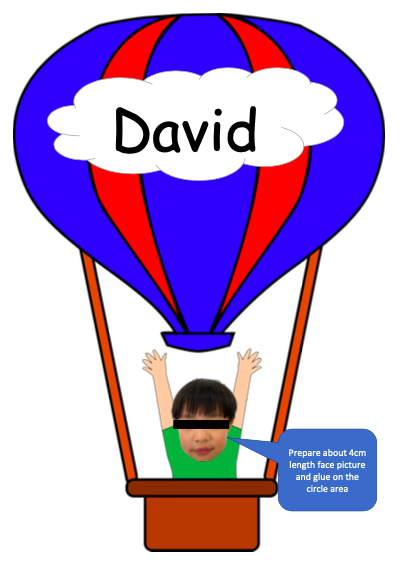 You can paste or fill in the student's name on the list area.
It comes out by PDF file. Max 15 ppl at once. A4 one page one balloon.
Prepare 4cm length student's face picture.
Glue on them on the circle area in the each printed name's balloon.
You can also edit text on the helicopter flag.
Each decoration parts print file comes out by PDF file.
Included in this kit are:
* Student's name hot air balloon posters (printable, text editable.pdf)
* Helicopter with flag (printable, flag text editable.pdf)
* Other parts Airship, Cloud, small clouds, Sun, Rainbow
Please enable macro. Password is not set, feel free to arrange yourself.
Green Apple (info@ichibansake.com)
Editable Bulletin Board Kit – Hot air balloon theme Excel File
Teachers Pay Teachers Green Apple