You can taste Rumiko no Sake, Moriki shuzojo from Mie prefecture, and Izumibashi , Izumibashi sake brewery from Kanagawa prefecture.
Rumiko no Sake (Moriki shuzojo)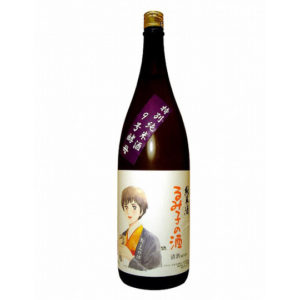 Known since ancient times as the land of the ninja, Iga is also the town that is home to Moriki Shuzojo in the prefecture of Mie. Located in central Japan, Mie faces the Pacific and lies between the cities of Nagoya, Osaka and Kyoto.
Nearly all work in the Moriki Shuzo is done by hand, the same way their sake has been made for centuries. Rumiko's motto is "a lot of hard work in the making of the best quality sake she can, means being honest to her customers". It is truly a remarkable brewery with a wood fired boiler being used to steam the rice, wooden vats full of steamed rice are carried on the Moriki's and their workers shoulders, including up wooden planks to get the rice into the fermentation tanks. About 25% of their sake production is from their own organically farmed rice, and the rest is sourced from areas that specialise in the particular rice variety that will produce the best result for the style of sake they wish to brew. The Moriki's still use Yeast Strain #6 in their sake which is very unusual nowadays, along with allowing wild yeast to start ferment in many of their sake.
Moriki Brewery is not a large-scale brewery. "Rumiko no Sake" was born in 1992. The end of the twentieth century was the period of depression in Japanese sake and all small-scale breweries had to take up their cross. "Natsuko no Sake" is a Japanese manga that dealt with the social problem that did on the stage of sake brewing. She happened to read "Natsuko no Sake" and surprised at the accidental coincidence. Natsuko, the main role, was set at the situation very similar to Rumiko. It became a great encouragement which made them survive through.
Izumibashi (Izumibashi sake brewery)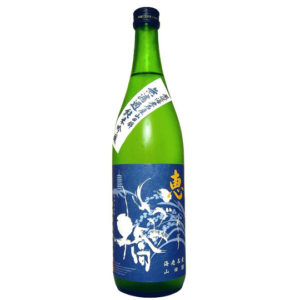 Izumibashi sake brewery is in Ebina city in Kanagawa prefecture. It was founded in 1857. Kanagawa is adjacent to Tokyo, and gets a lot of tourist traffic owning to its landmarks – Yokohama and Hakone.
Surrounding the brewery are rice fields. Many of those fields are cultivated by Izumibashi itself. In 1996, the brewery began growing its own rice. Now, they cultivate over 40 hectares of rice fields – a mixture of own and rented land.
Izumibashi sake brewery puts an emphasis on natural farming methods. While not going 100% organic, Izumibashi grows rice with minimal use of agrochemicals. Using natural methods to increase vitality and strength of plants, it grows rice that is naturally pest-resistant. Izumibashi has been able to reduce the use of agrichemicals by 96-100% of the existing prefecture standard.
The brewery also works with the local Sake Rice Association to re-cultivate unused land and promote natural farming methods. As a result, all farmers they work with have reduced the use of agrichemicals to 60% of allowable level.
The red dragonfly, the symbol of Izumibashi, likes rice fields. Izumibashi believes that it has seen the increase in dragonfly numbers – a result of using less chemicals. A nice sort of symmetry in that, don't you think?
Izumibashi sake brewers also mill the rice they use in their sake. While a few brewers do that, the majority outsource this task. Izumibashi's staff assess the quality of rice that comes to the brewery, which can differ by strain, origin and even the weather of each summer, and polish the rice according to their findings. From growing to polishing, rice gets a lot of attention at Izumibashi!
Izumibashi only brews junmai sake, which means the brewers do not add any distilled alcohol to sake at any stage. While addition of a small amount of alcohol at the end of the brewing process is a valid technical step in sake brewing (it helps draw out alcohol-soluble flavours), a small number of breweries believe that it can be avoided with enough effort and skill.
Izumibashi sake brewery Home page
DATE AND TIME
2018/5/3 (Thu) -9 (Wed) 10:00~20:00
You cannot go? Check out ichibansake Event Calendar
LOCATION
Ikebukuro Tobu Department Store B1F
1 Chome-1-25 Nishiikebukuro, Toshima, Tokyo 171-0021
Access
Directly connected to "Ikebukuro station"
Web site
For more information visit, 東武百貨店 池袋店 日本酒催事スケジュール