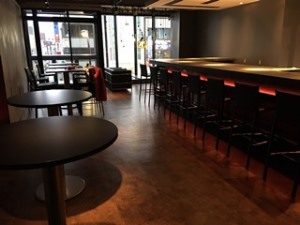 Tokyo R BAR & CAFE Sake music festival
It is an event to taste and drink Japanese sake in the bar while listening music. They will offer you nice selection of sake.
No entry charge.
¥3,000: All you can drink sake with shot glass or sake cup (Ochoko).
¥800: 3 kinds of sake with shot glass
Food and Drink is cash bar. You can choose from menu. Other drink and food is here.
Line up Brand
・高木酒造 十四代 純米吟醸 龍の落とし子
・木屋正酒造 而今 純米吟醸 山田錦無濾過生原
・廣木酒造 飛露喜 純米吟醸 山田穂
・宮泉銘醸 寫楽 純米吟醸 東条山田錦
・宮泉銘醸 宮泉 純米吟醸 山酒4号おりがらみ
・富久酒造 鍋島 純米吟醸 風ラベル
・齋弥酒造店 雪の茅舎 美酒の設計
・南陽醸造 花陽浴 純米大吟醸 美山錦おりがらみ
and more
DATE AND TIME
2018/05/12(Sat)
19:00~22:00
-You cannot go? Check out ichibansake Event Calendar
LOCATION
Tokyo R BAR & CAFE
Yamato bldg 3F, 7 Chome-14-5 Roppongi, Minato, Tokyo 106-0032
Access
One min walk from Roppongi station Exit 4a OR Exit 7
Web site
https://www.facebook.com/SakeMusicFestival/