Product Description
Kindergarten, Preschool Morning Circle Time date, today, weather Chart Printable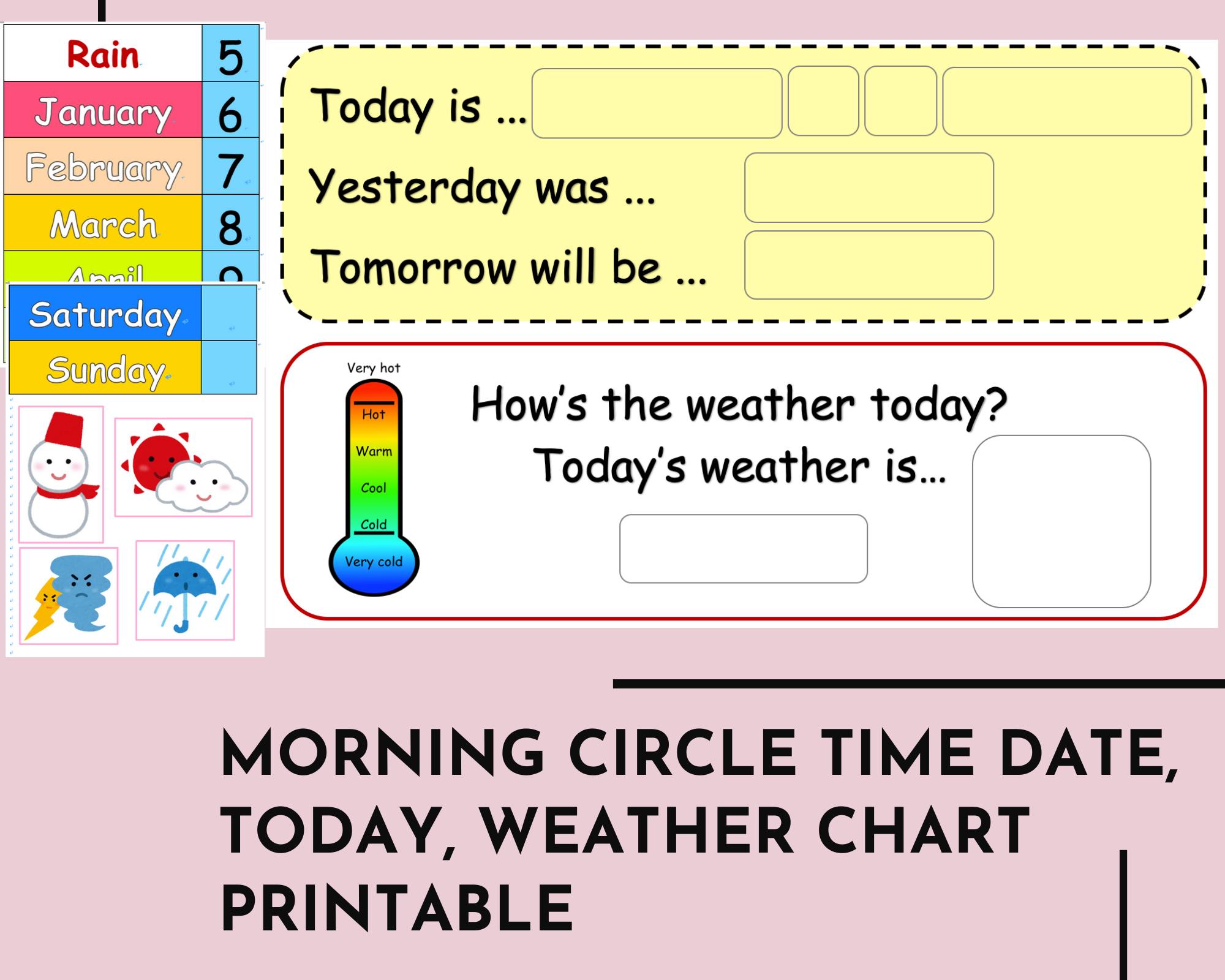 https://www.teacherspayteachers.com/Product/Kindergarten-Preschool-Morning-Circle-Time-date-today-weather-Chart-Printable-5326809
Circle time date, today, weather Chart Printable for your library, playroom, and classrooms. This will be perfect if you don't mind the work of laminating/printing on your own to create calendar chart.
You can print it out in A3 or A4 and laminate it for everyday use.
A red arrow is for place it onto the thermometer.
You will find them useful when you laminate them and use them with blu-tack.
Days
Months
Date
Weather(Snow, Stormy, Partly Cloudy, Windy, Sunny, Cloudy, Rain)
Hope you find it useful.

Online digital version (You do not need to cut out, laminate. Paperless!)
Morning Circle Time date, today, yesterday, tomorrow, month, week
It is working on a computer with a mouse by Drag and Drop. It would work on interactive whiteboards. Feel free to check them out.